Run workflow
1. From Integrations table¶
You can start your workflow as you would an integration directly from the 'Integrations' table. Refer to Run Integration section for more details.
2. From Workflow Designer¶
While in worfklow designer, switch the button option at the top right of your screen to 'Edit Workflow'. Workflow detail page will open with multiple tabs.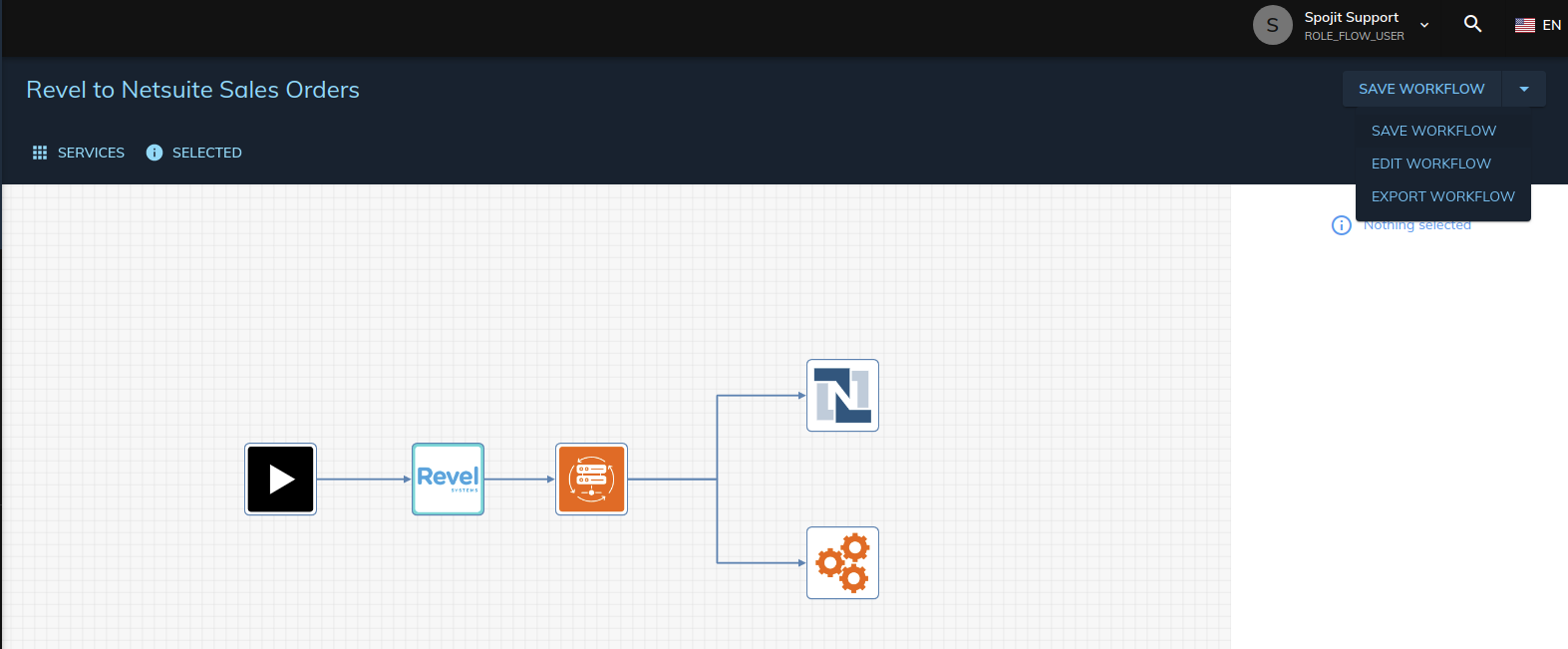 Switch to 'Run Now' tab and press the 'Run Now' button to start the workflow. To see result of the workflow run, switch to 'Logs' tab.